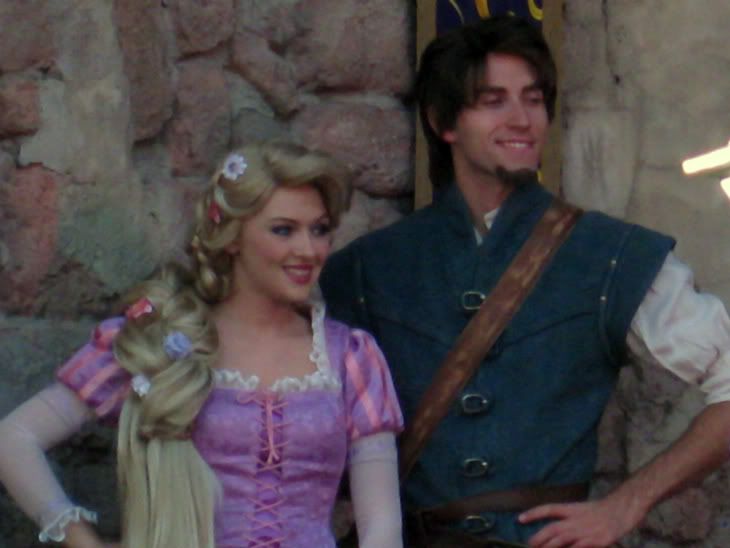 I really wanted to get a picture with Rapunzel and Eugene when we were there in December, but the lines for it were ridiculous. They were capped, they were very short... basically you had to stand there all day in the hopes of making the cut for one of the lines. They kept telling us to show up an hour early, but that didn't work. Even an hour and forty-five minutes didn't work. :< Next time, though.
Meanwhile, we stood as close as we could get (which wasn't very) and made use of the camera's digital zoom, which is a tricky proposition at best and results in low-light pixely pictures like this. But I think this one turned out decently, at least. The pose is good; both of the cast members seemed to be into their roles. I'm pretty sure the two days we stalked the line, it was the same two people, too. Makes me think they just hadn't cast very many for these characters yet and that's why the line situation was so heinous.
Which I would like to say surprised me but Disney has a record of dropping that ball. What really surprised me was the lack of general merchandise.
That
one they're usually pretty good at. I can't remember the last time I was waving money at them and they couldn't find a way to take it. Maybe that'll be for next time, too.