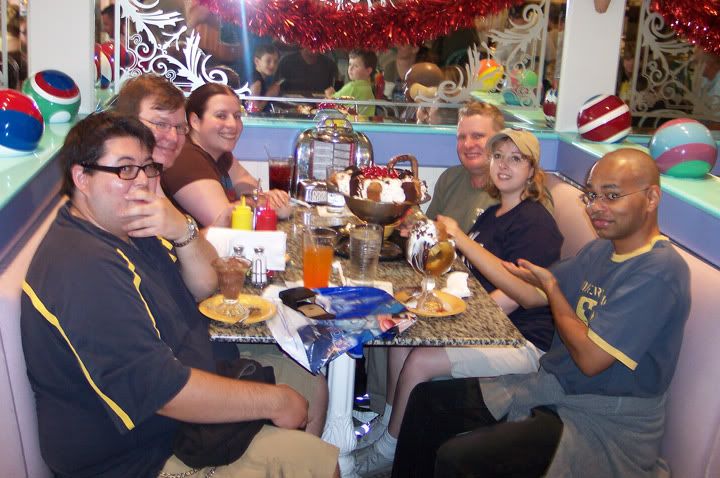 A bunch'a us eating the Kitchen Sink at Beaches and Cream in December 2007. Honestly, if I'd known how many people were going to opt out once we got there, I wouldn't have suggested it. XD But it was fun for one time, anyway.
Until it started melting. Then it was just sort of nasty.
Actually this picture kind of reminds me of how irritated I was with the whole situation.
But at least there was fudge.