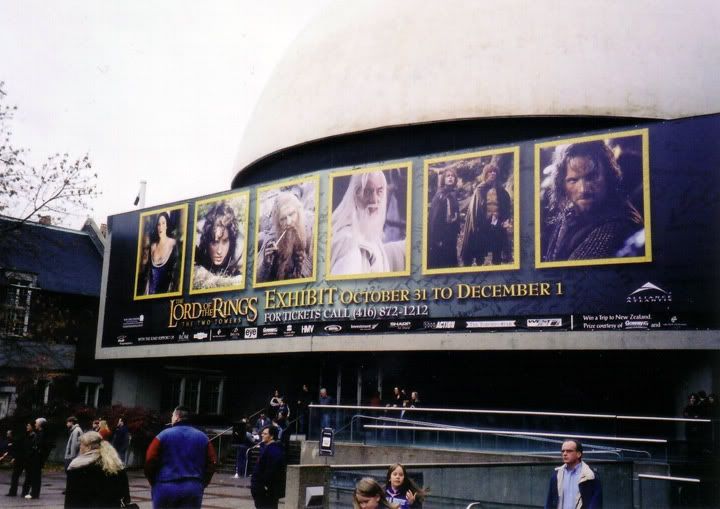 Among the reasons I regret leaving The Biggest City in the Country(TM) for The Poorest Excuse for a Large City On Earth(TM). T.O. gets cool traveling exhibits that only go to a handful of cities in the world. Atlanta gets Sinbad on tour.
This was the second exhibit that came through for LotR, for Two Towers. The first one was at
Casa Loma
and this was at
the planetarium
(which is completely dead now, I suppose - sad). The first one was a little more sedate with displays of props and costumes that you were, sadly, not supposed to take pictures of. It wasn't as well attended, though, and you could wander around as you liked. This one was a big, elaborate affair with sets rebuilt and stuff - like the Dead Marshes (complete with bodies under the water). It still had the props and costumes, but you had to move through in an orderly procession with all the other people.
Still, Atlanta doesn't rate when it comes to things like this, unless you're looking for a Yankee to torch the place. That they qualify for.